Virtual walks and 3D projections at the Apartment and House Fair
3D Estate will prepare a free sample of the above 3D materials for three selected apartments in any developer investment - exhibitor at the Apartments and Houses Fair.
The provided 3D materials can be tested and presented on their websites and in campaigns and marketing materials without any costs or any obligations.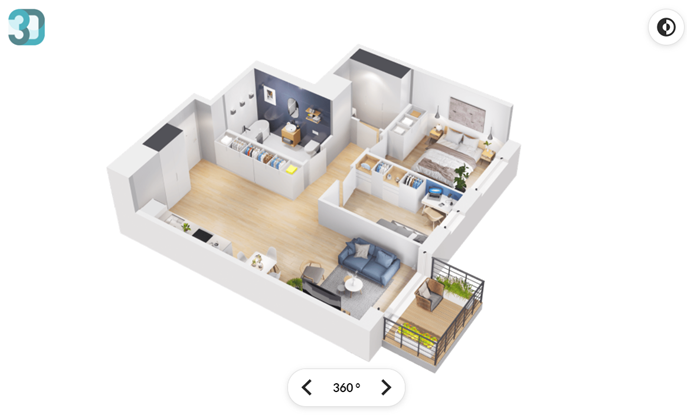 What do you need to do to take advantage of the unique 3D Estate materials?
3D materials are prepared on the basis of 2D projections of the apartment or apartment cards in pdf and any drawing (visualization) of the building's facade.
The above materials should be made available to 3D Estate together with the developer's logo and its short description (600-700 sign note).
Within a few days, we will send you a set of implementation links that will facilitate embedding the materials on the website of the investment.
More info, promotion conditions, applications - https://landing.3destate.pl/